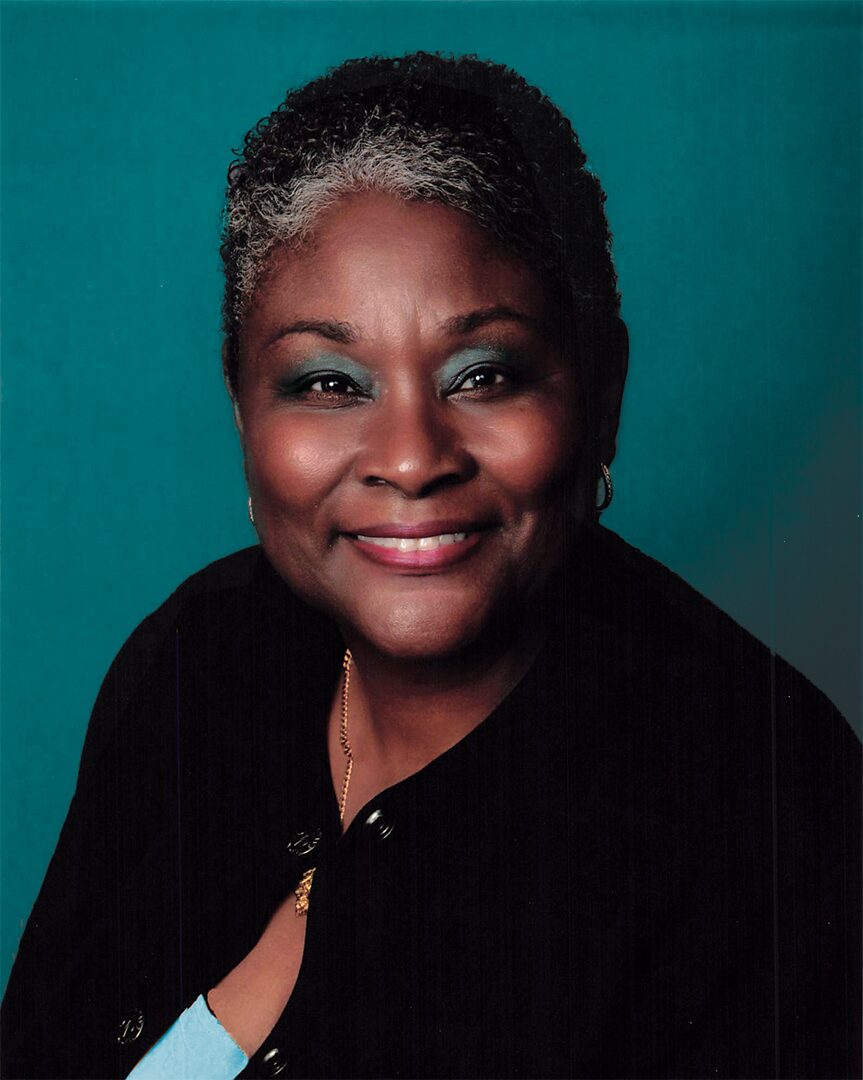 EVETT L. SIMMONS is a graduate of Florida Southern College (B.A., 1979) and received her law degree from the Walter F. George School of Law at Mercer University (J.D., 1982). She received an Honorary Doctor of Laws Degree from Suffolk University (2001).
Ms. Simmons concentrates her practice in estate planning as well as probate and guardianship administration and litigation. She also practices corporate law with an emphasis in franchising. Admitted to practice law in Florida, Ms. Simmons serves as Managing Partner for the Firm.
Ms. Simmons has been active in numerous professional associations. In 2000, she was installed as the 58th President of the National Bar Association ("NBA"). In that role, she was instrumental in creating the NBA Crump Law Camp and the Evett L. Simmons Mock Trial Competition for high school students, which continues today. Other professional organizations in which she is involved includes the American Bar Association where she chaired the President's Advisory Council on Diversity in the Profession, served on the Diversity Center and served on the Commission on Racial and Ethnic Diversity in the Profession. She served two terms as chair of the Continuing Legal Education Committee of The Florida Bar, is a Life Fellow of the American Bar Foundation and is a member of the American Law Institute. Ms. Simmons is a past President of the Florida Chapter NBA, past President of the Port St. Lucie Bar Association, a former member of The Florida Bar Board of Governors,  and the first female lawyer appointed to State of Florida Judicial Qualifications Commission.
Ms. Simmons has been a speaker at The Florida Bar Elder Law Essentials Update and the National Business Institute (NBI) on probate topics. She is also a published author.
Actively involved in the community, Ms. Simmons is a member of the Board of Trustees for Florida Southern College and chairs the Board's Diversity Task Force.
Ms. Simmons has been awarded honors by a variety of respected organizations, associations, and businesses. She was listed by Ebony magazine as one of the most influential African Americans in this country (2001). She was named a History Maker by Phi Mu Fraternity, Inc. (2019). She is the recipient of the Gertrude E. Rush Award (2007) and the Sankofa Award (2013) by the NBA for her work in the community, the profession and with youth. Other honors include the "Alumna of the Year" Award, Mercer University School of Law (2001); "Outstanding Alumni Achievement" Citation, Florida Southern College (2001), Fernandina Beach High School Hall of Fame (2006), Key to the City of Fernandina Beach, Florida (2005); and a Proclamation from the City declaring August 11, 2000 Evett L. Simmons Day.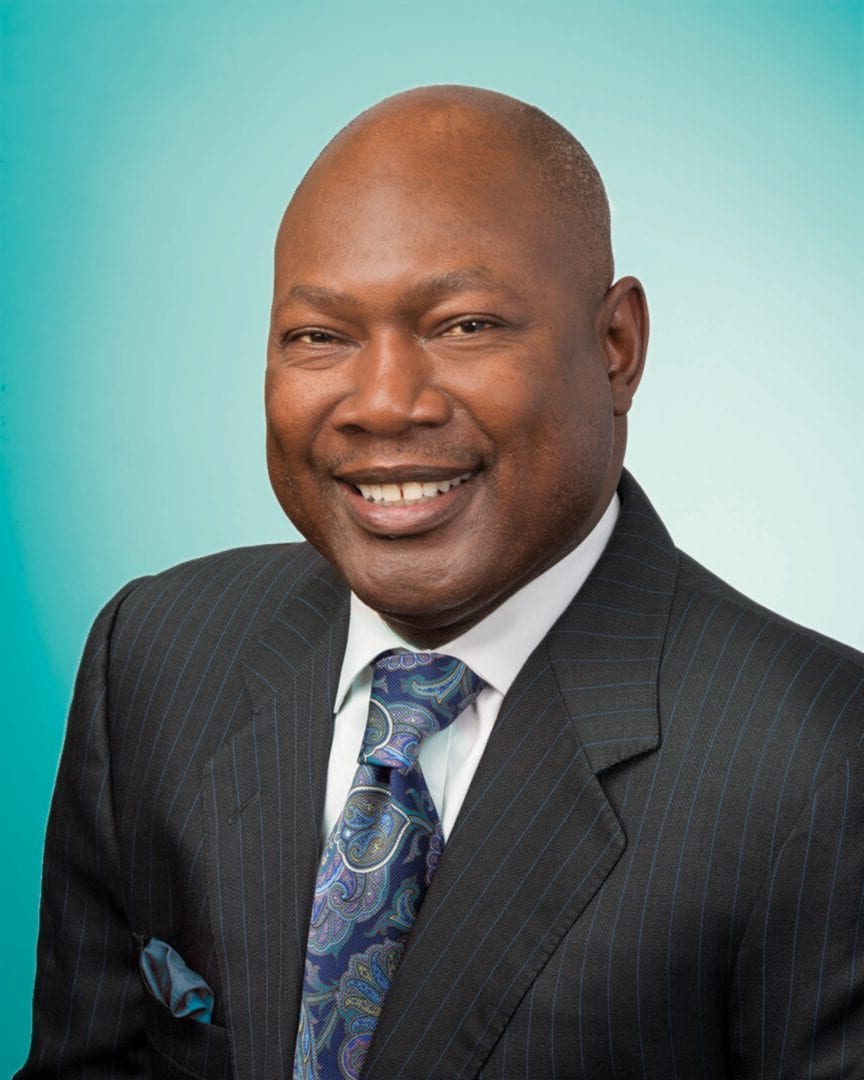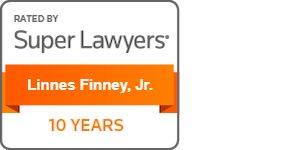 LINNES FINNEY, JR. is a co-founder of Simmons, Finney & Winfield, LLC, and a Florida Bar Board Certified Civil Trial Lawyer. Mr. Finney's primary practice areas are personal injury, business litigation, civil rights, corporate law and general civil litigation. He has litigated cases in over 20 states in both state and federal courts. He has consistently been named a Florida "Super Lawyer." He also has an AV Martindale-Hubbell rating, the highest such rating available to any individual attorney.
A native Georgian, Mr. Finney earned his B.S. from Georgia Southern University (1979) and his J.D. from the University of Florida (1982). Since becoming a member of The Florida Bar, Mr. Finney has served as chairman of the Judicial Nominating Procedures Committee for The Florida Bar, as well as the Judicial Nominating Committees for both the 19th Judicial Circuit and the Florida Supreme Court. He has also served as the President of the St. Lucie County Bar Association and the Virgil Hawkins Florida Chapter of the National Bar Association. In 2006, Mr. Finney was inaugurated as the 64th President of the National Bar Association.
A life member of Kappa Alpha Psi Fraternity, Mr. Finney now serves as the organization's Senior Grand Vice Polemarch (President).  He formally chaired the board of the United Way of St. Lucie County and now serves as a trustee. He is a recipient of the United Way's Community Impact Award.
Mr. Finney's awards and honors also include The Florida Bar's Pro Bono Service Award, the Agriculture and Labor Program's Robert Bryant Award, and the Florida Head Start Association and Region IV Head Start Association's Humanitarian of the Year.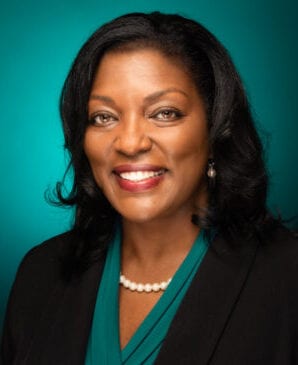 Elizabeth Williams Winfield
ELIZABETH WILLIAMS WINFIELD is a co-founder of the law firm of Simmons, Finney & Winfield, LLC, and the founder of Peachtree Fiduciary & Guardianship Services, LLC. Ms. Winfield's primary practice areas include Estate Planning, Guardianship and Conservatorship, Probate, Elder Law, Veterans Benefits, Mediation and Arbitration. Ms. Winfield serves as County Guardian for Fayette County, Georgia and County Administrator for Clayton County, Georgia. She is also a certified Mediator and Arbitrator with the Georgia Office of Dispute Resolution.
Ms. Winfield obtained an undergraduate degree in Business Administration from the University of Central Florida, a Master of Business Administration degree from Nova Southeastern University, and her law degree from the Wayne State University School of Law. In addition to her law practice, Ms. Winfield was appointed by the United States Department of Veteran Affairs to serve as a fiduciary over many veterans throughout the Southeastern United States.
For almost two decades, Ms. Winfield has served as an advocate for children, the elderly, disabled adults and veterans. She serves as trustee, guardian and conservator for adult and minor wards across the State of Georgia. Ms. Winfield is a current member of the Georgia State Bar, the Illinois State Bar, the Academy of VA Pension Planners (AVAPP), the National Academy of Elder Law Attorneys (NAELA), the National Guardianship Association (NGA), the American Bar Association (ABA), the Georgia Association of Black Women Attorneys (GABWA), and the Georgia Association for Women Lawyers (GAWL). She is active within the community, including serving in leadership roles within the Fayette County Area Chapter of Jack and Jill, Incorporated, and as a long-standing member of Delta Sigma Theta Sorority, Incorporated.
Ms. Winfield comes from a family steeped in military tradition. She is committed to advocating for those who have fought for our country. It is also her mission to help others to get, and keep, their life care planning affairs in order with Wills, Trusts, Advanced Directives, Healthcare Proxies, Powers of Attorney, and Business Succession Planning.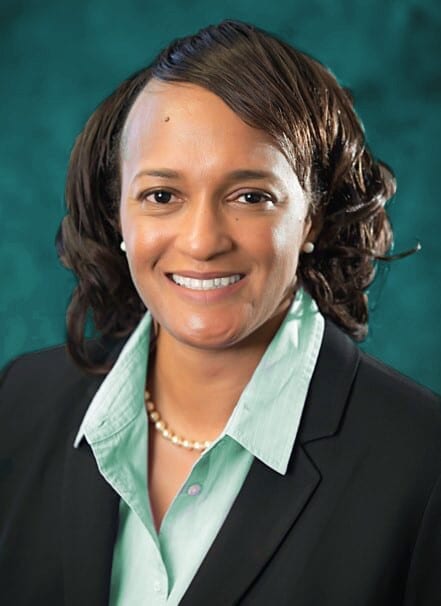 DEANA TIMBERLAKE-WILEY is the Senior Litigation Counsel for Simmons, Finney, & Winfield, LLC. Ms. Wiley represents targets and witnesses in cases involving fraud, conspiracy, public corruption, healthcare fraud, antitrust, embezzlement and obstruction of justice. She also represents corporate clients in need of internal investigations, antitrust counseling and compliance training. Ms. Wiley has successfully used her federal experience to defend state criminal cases and to litigate civil lawsuits. Her practice also includes serving as a consultant to, and advocate for, business owners and employees in the trucking industry.
Ms. Wiley is an award-winning trial attorney with more than 20 years of experience investigating and litigating complex white-collar criminal cases in federal courts throughout the United States. Ms. Wiley served as a federal prosecutor with the United States Department of Justice for 20 years. She has won numerous jury trials and has obtained millions of dollars in fines and restitution. She has significant experience with complex cases, both as a defense attorney and as a federal prosecutor with the Antitrust Division of the United States Department of Justice. She also served as a Special Assistant United States Attorney in the Eastern District of Virginia where she handled embezzlement cases, bank fraud cases, drug conspiracy cases, and other criminal matters.
Ms. Wiley earned her undergraduate degree from Boston University (1991) and her J.D. from Howard University School of Law (1994). She is a current member of the United States District Court for the Northern District of Georgia, the Georgia State Bar, the District of Columbia Bar, the Maryland State Bar, the Georgia Association of Black Women Attorneys (GABWA), American Bar Association (ABA), and the Women's White Collar Defense Association (WWCDA). She has earned the United States Department of Justice Attorney General's Distinguished Service Award, 2 United States Department of Justice Assistant Attorney General Awards for Distinguished Performance, the United States Inspector General Award for Excellence, and the Assistant Attorney General Award of Distinction. She was also a DOJ Ambassador, U.S. Department of Justice.
Ms. Wiley's passion is to continue to be a "social engineer" by giving a voice to those who find themselves trying to navigate through the legal system and to ensure fair and equal justice for all. Clients of the firm have expressed appreciation for her efforts to help them deal with the anxiety of being involved in the legal system. Ms. Wiley is a proponent of being pro-active before legal issues arise, but when they do, she can provide quality legal services that are efficient and effective without being unduly financially burdensome.
LOUIS M. THERMILUS graduated Magna Cum Laude earning a B.A. at Florida Atlantic University studying Criminal Justice. He received his law degree from St. Thomas University School of Law (2018). He is a current member of the Florida Bar, U.S. District Court, and the Southern District of Florida.
Mr. Thermilus advises clients on a variety of legal issues including criminal law matters, tenant/landlord disputes, family law matters, and probate and guardianship. He is committed to both excellence and integrity. That drive to succeed extends to his clients as well, he wants his clients to know that they can trust him and our firm and that we will provide excellent legal services